Posts: 2269
Joined: Thu Jun 02, 2011 12:26 pm
Location: near the mean streets of Detroit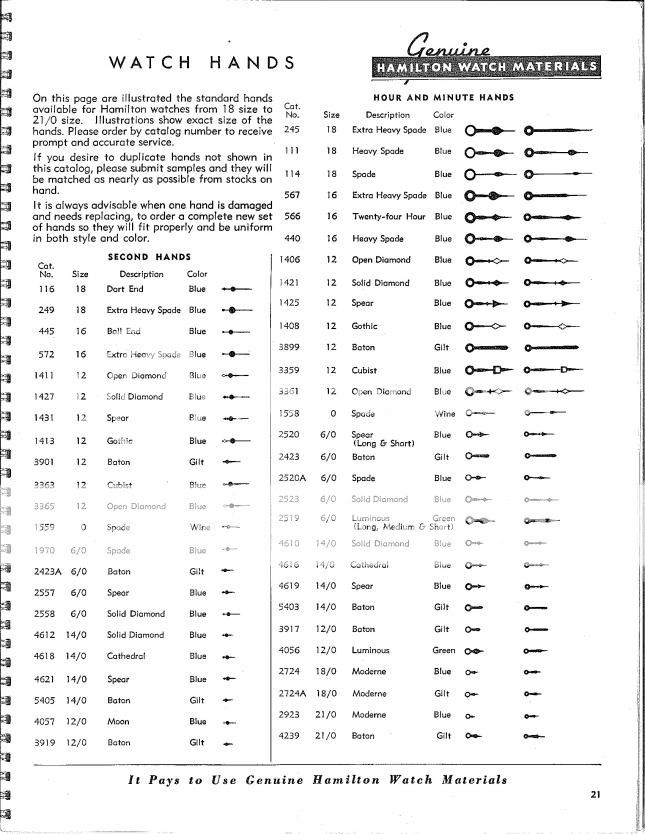 Rick
..................................................
scio me nihil scire or scio me nescire
---
Rick,
I have referred to this list a few times since you had posted it and I know that I'm not alone in doing so. Let me be the first (and probably the only
) person to thank you for this very helpful list (weird that no one thought to say thanks to you, including me!) . It is not however the complete list of hands that were used by Hamilton ie. pointex, lozenge, etc., but that's Hamilton; there's usually an exception to every rule.
Last edited by
norm650
on Thu Mar 20, 2014 11:09 pm, edited 1 time in total.
"Don't be alarmed ladies and gentlemen. Those chains are made of chrome steel!" - Carl Denham

Norm
---
---
Who is online
Users browsing this forum: No registered users and 1 guest