This is my latest find. It is the first for me to see a Depollier case with the detachable lug. It is not stamped sterling silver. The case measures approximately 31MM. I would be curious if anyone one else has seen a watch like this. Now I need to get a "watch fob" to make it historically correct.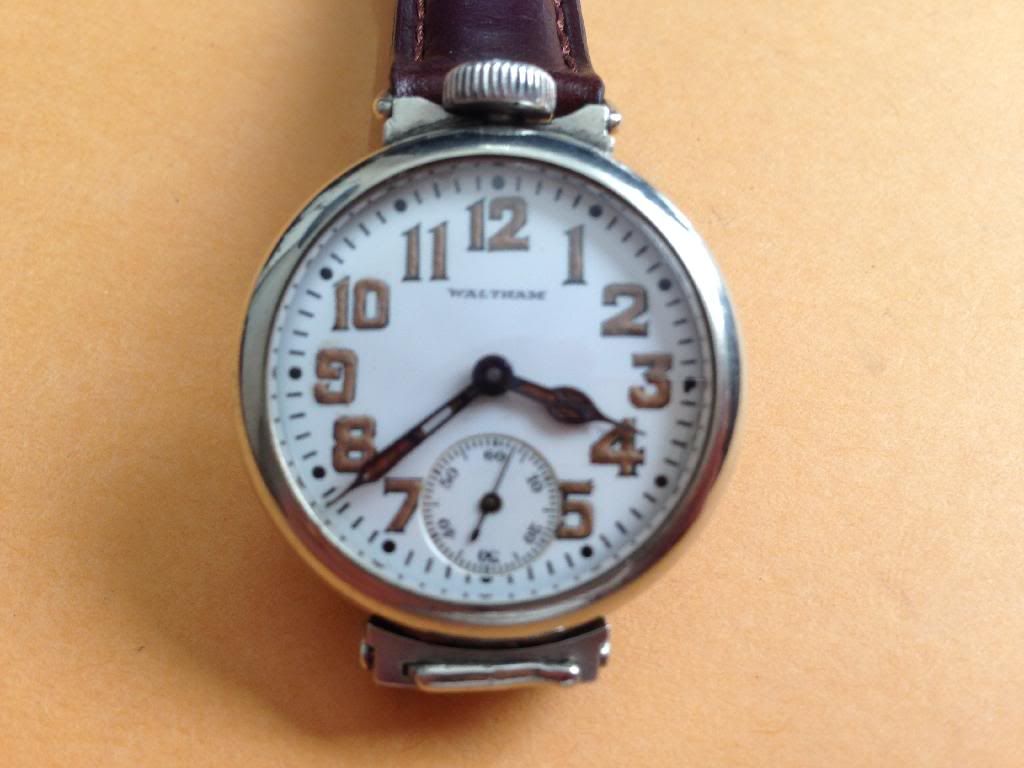 Look at the detachable "swing" lug!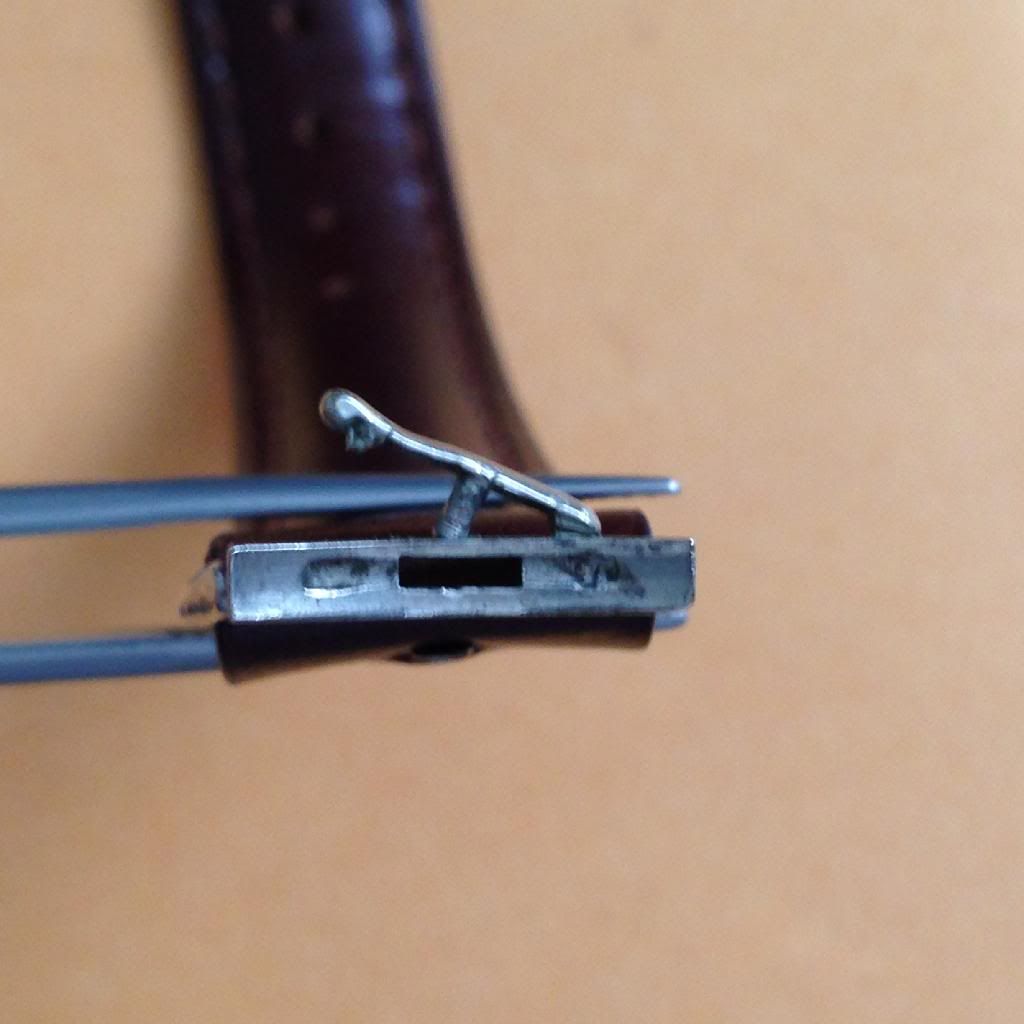 The swing lugs attached to the watch case with a flip catch that has a center hole, the detachable lug has center hold that will align with the lug, push down on the clasp, it will "snap" closed and it is attached!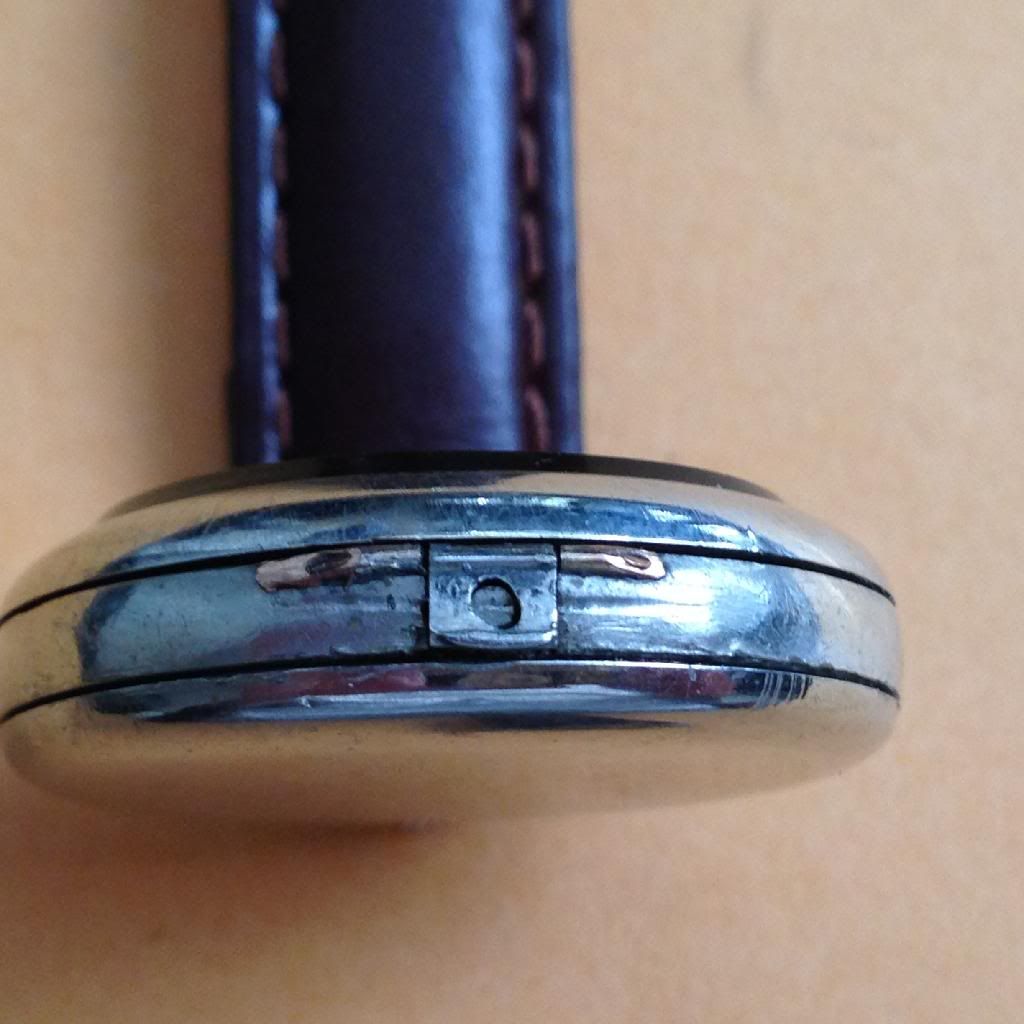 The Khaki crown is still in remarkable shape without too much rounding and wear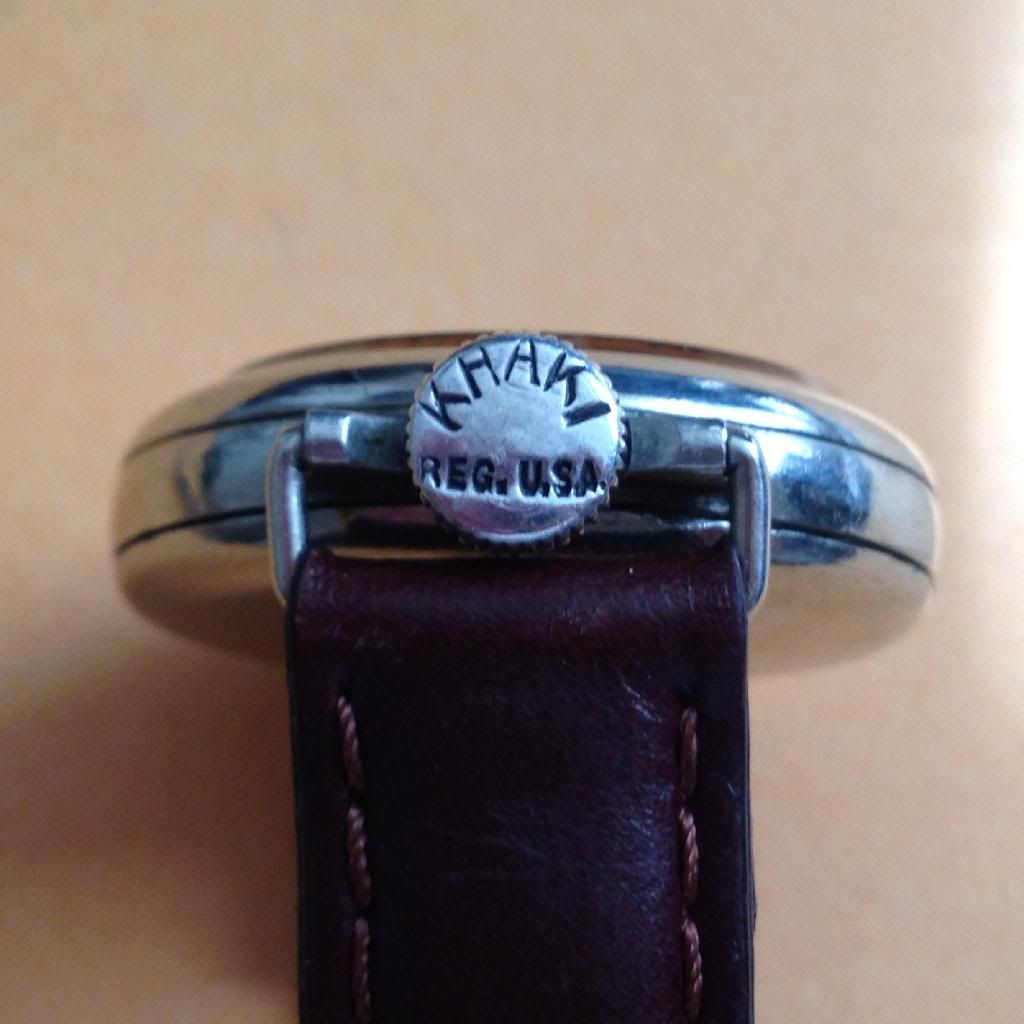 The movement is a 7 jewel work horse
Depollier Case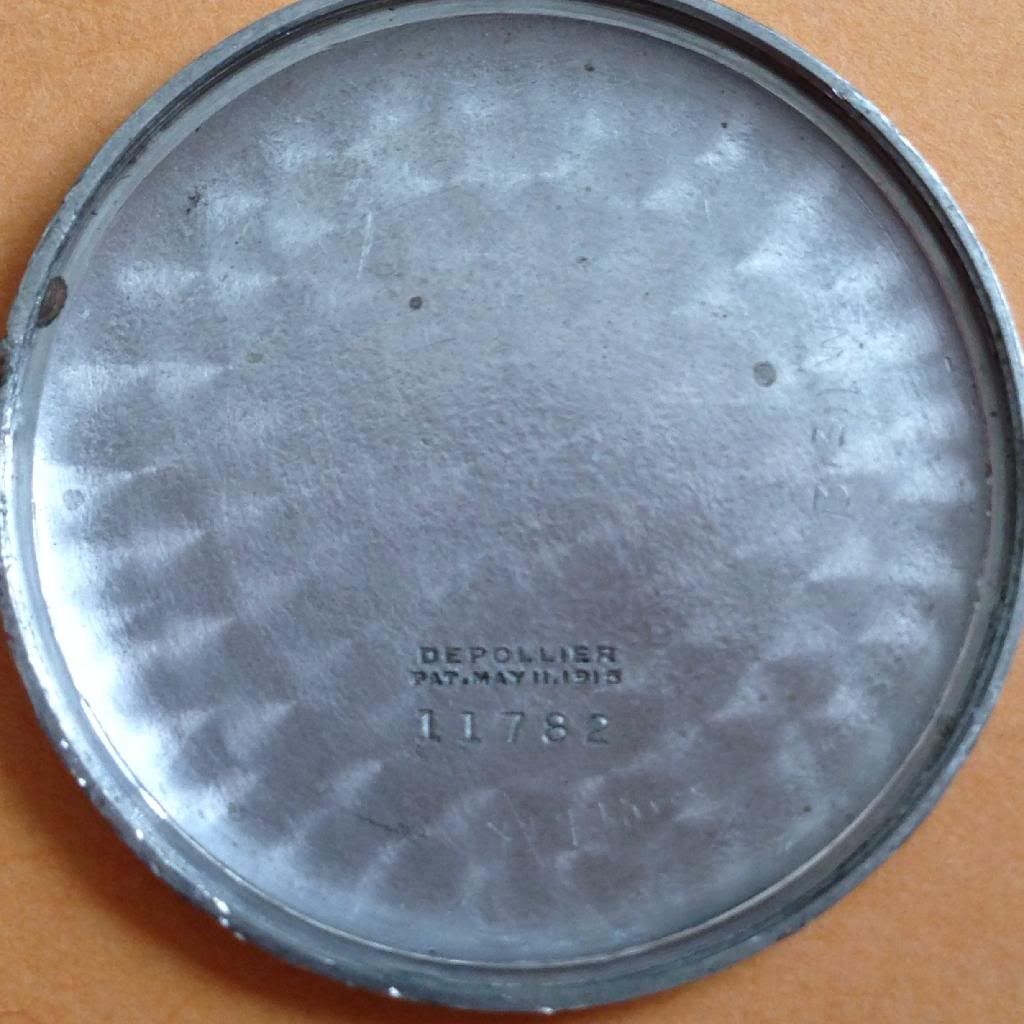 I have brown strap completing the look
Below you will find a Cushion Depollier case with a Khaki crown and a traditional Round 31MM case with Khaki crown
Cushion Case below: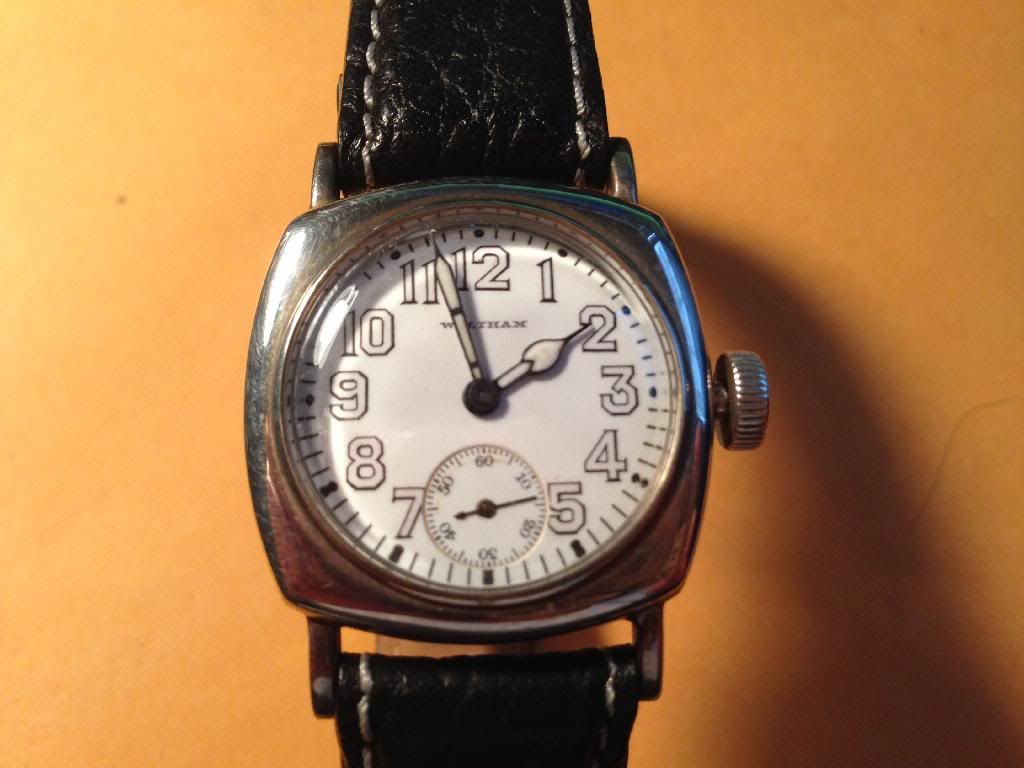 and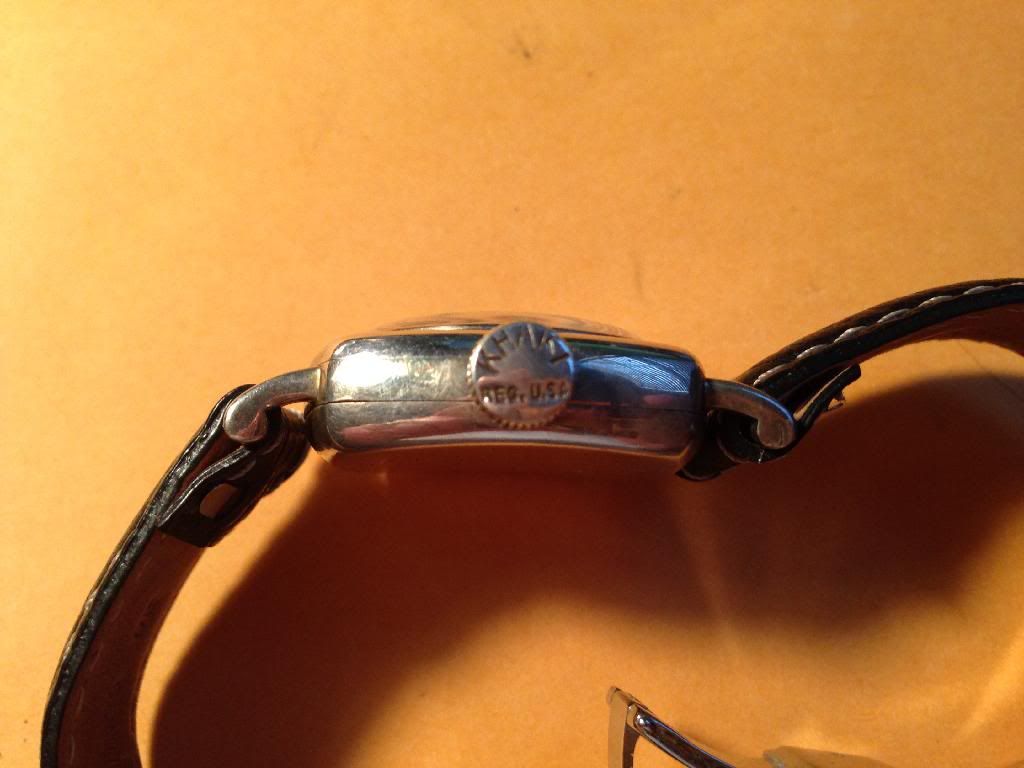 The round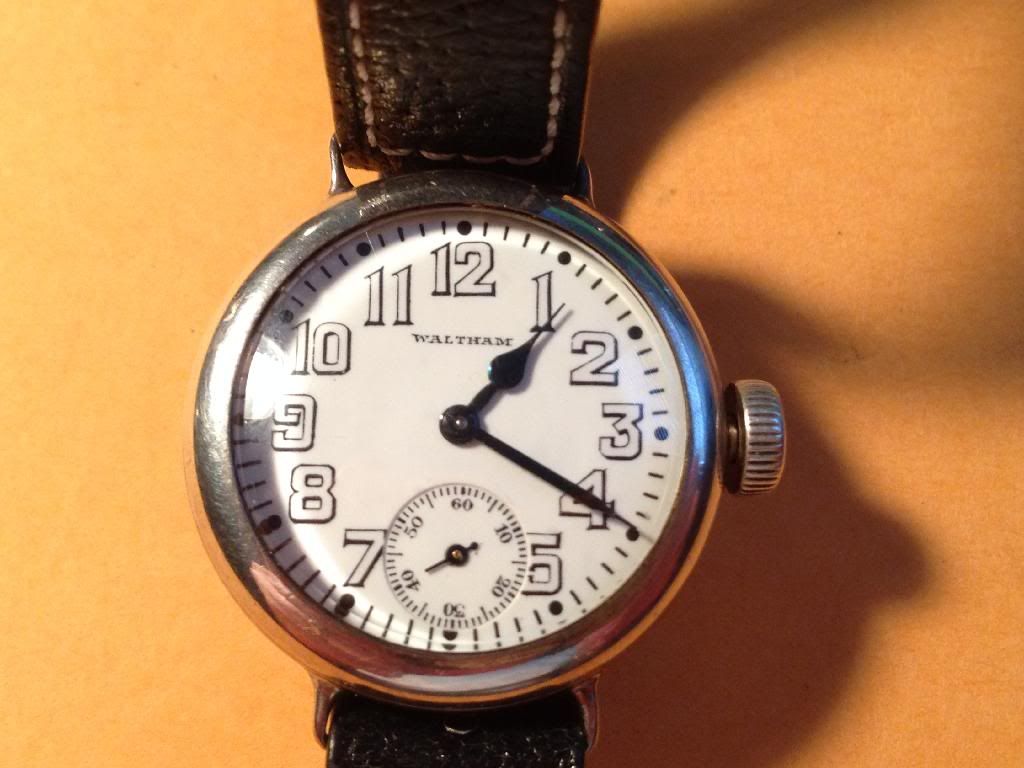 and